TAMAT

STICKY NOTE!
*scroll down for new entry*
Wakaka! NEwbie dalam dunia blogger ade hati nak buat segmen sendiri LAWAKNYE KAMU!
Yup az baru and mentah lagi dalam dunia ni,
Asik Join segmen blogger lain,
teringin nak handle segmen sendiri..
JOM KITE TENGUK BERJAYE KE NURUL'Aiziz ??
Segmen sulong az ni! waaa bangge!!
SEGMEN CLICK2 IKLAN *TABUNG ONLINE*
agak2 korang dapat tangkap tak??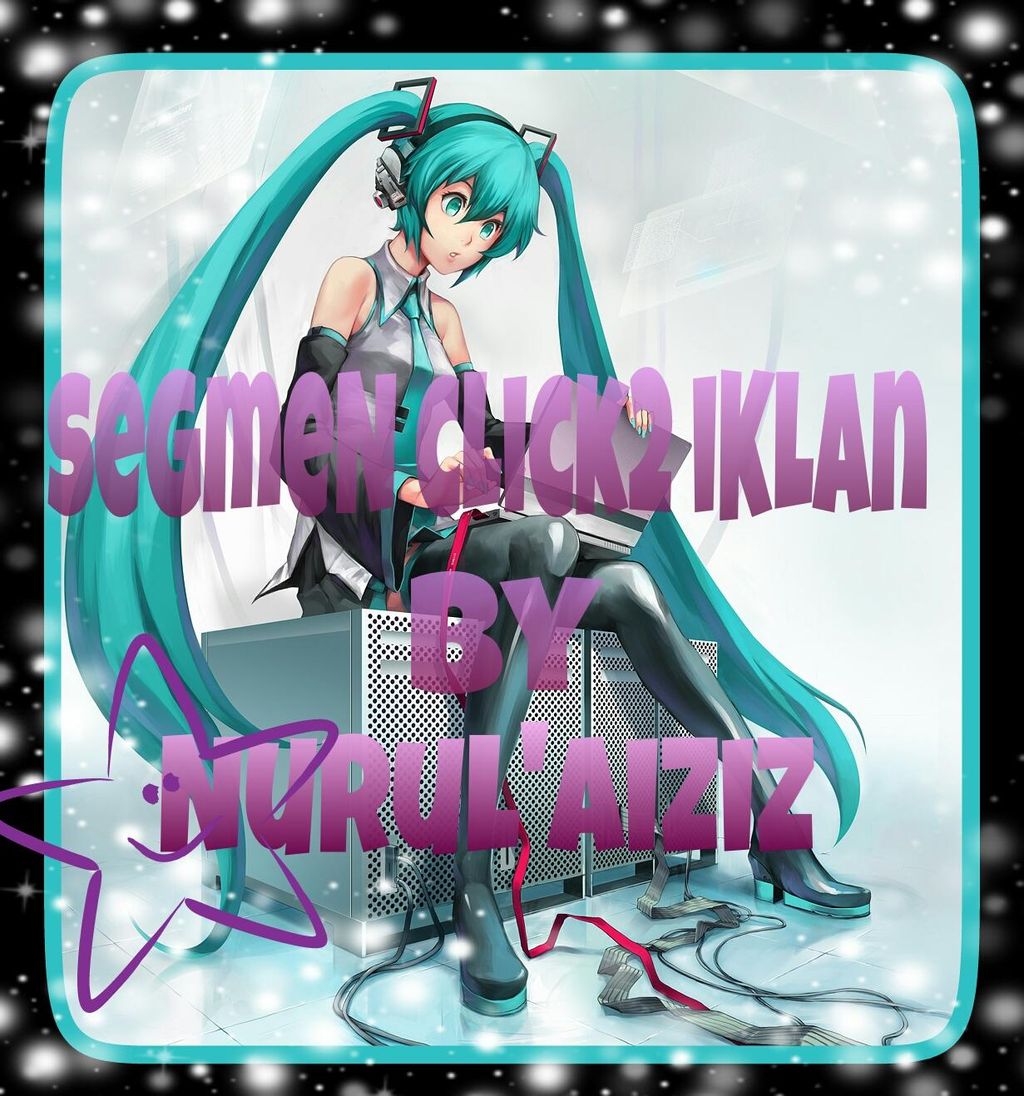 Ape yang korang perlu buat:-

Buat tajuk entry SEGMEN CLICK2 IKLAN BY NURUL'AZ.

Gamkan banner kat entry korang and backLink ke sini.

Korang ada iklan yang nak di CLick?
sertakan di ruang entry
@
tinggalkan memo mana nak click..

last sekali korang tinggalkan link dekat kotak komen
PERKARA WAJIB KORANG BUAT:-

follow blog
az Ofcoz! and
follow G+

dah name segmen click2 iklan..
so korang
wajib click gadis2
bawah ni
(tunggu sampai habis loading tau)
diminta peserta untuk jujur plezzz~

5 pemenang akan dipilih..



Hadiah untuk pemenang
Topup :-
HADIAH MISTERI (1x)
*top referrel*
RM5 (2x)
RM3 (2x)

segmen akan tamat pada 11/5/2013

Segmen ni akan terbatal dengan sendirinya jika penyertaan kurang dari 10.
SENARAI PESERTA
az masih lagi kat matrik, final lagi 2 minggu.. so segmen ni, az akan tutup lepas semuenye setle and proses pemilihan akan dimulakan.
senarai peserta az akan update bile az ade mase.. harap bertendang bertenang ye semue

p/s:- peserta boleh la BW ke blog peserta yang lain dan dialu-alukan untuk *clickCLickcLick* iklan mereka